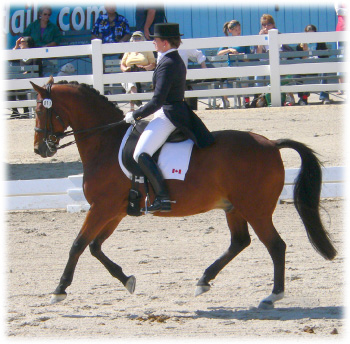 Oulton Hall Dressage was founded in 1992 by Daphne Haagmans [B.A. (Ling); B.A. (Psych/Math)].
Daphne's qualifications include:
FEI Trainer/Rider
Listed to Canadian Dressage Team three times
USDF Silver Medalist
Equine Canada Level 3 Dressage Coach since 1995
Over 30 years of successful showing experience including major International competitions in Canada, USA and Australia
Leading Foreign Rider—Sydney, Australia (2003)
Daphne is available for:
Lessons
Coaching
Clinics
Sales Consultations
Buying Trips in North America & Europe
— Let Daphne help you find your next dream horse!